This is the story of the forced russian cosmonaut, LAIKA.
I cried a little.
"Work with animals is a source of suffering to all of us. We treat them like babies who cannot speak.

The more time passes, the more I'm sorry about it. We did not learn enough from the mission to justify the death of the dog."
-Oleg Georgivitch Gazenko
former soviet space-life scientist and
leader of the 'animals in space' spudnik programs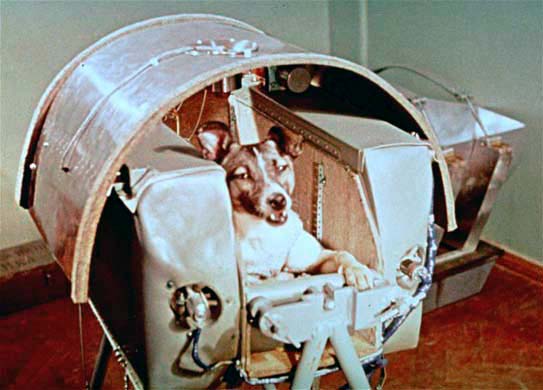 Raise your glasses for a moment.
to LAIKA.
:guzzle: